URONTO Residency
2017
Installation + Book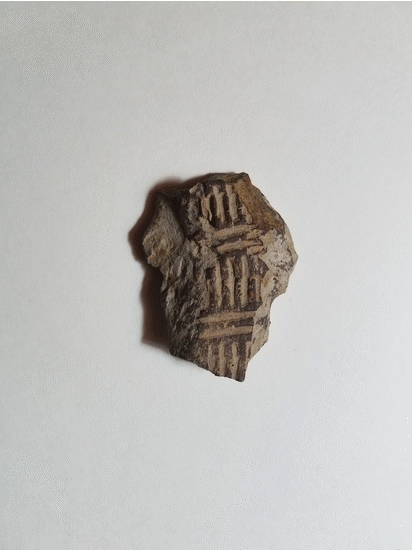 In 2017 I was invited by Sadya Mizan to participate in the 7th Season of the URONTO Residential Art Exchange, an initiative that invites artists from all over the world to Bangladesh to document and artistically engage neglected but historically relevant archecture throughout the country as an artist residency.
Our site was a decaying Zamindari palace in Shukair, Shunamganj, Sylhet. As part of my project I worked with several artists including Tarak Das, Tanmoy Nandi, Dhannajay Kumar, Emran Sohel, and Baloram Debnath on collecting oral histories of the palace from the local villagers. While there were lots of conflicting stories, many mentioned the belief in a lost treasure, burried somewhere on the site.
Walking around the small island I began to notice small clay fragments embedded into the walking paths (Shukair is a small alluvial island with no roads, only accesible by boat, approximately 12hrs by various local transport from Dhaka, the capital). I began to collect them, as part of a performative treasure excavation. Soon many villagers were joining me and I had a prime collection of clay fragments. Continuing the performance, I publically cleaned them with my new local team. I then regathered the fragments to document each piece. Once the fragments where documented, I decided to fabricate a treausre, afterwhich I laboriously hand painted each fragment gold.
For our concluding exhibition on the island, I placed the golden fragments on a white display cloth and hid them in a secret passage under a stair case in the small palace. Illuminating the waist high chamber with candles. I placed more candles throughout the palace and lit bunches of incense throughout the structures. After a time, a treausure hunt was declared and vistors could wander in search of the golden fragments. The treasure was soon discovered and the villagers quickly rushed to claim their own pieces in great excitment.
I have retained no fragments, though URONTO has a small selection as ephemera for their archive and for display. These were shown as part of the artist led inniatives secion at the
4th Dhaka Art Summit
.